The Five Spruces
The Five Spruces is an on line store with a very diverse and surprising assortiment. We offer the following articles:
SPECIFICATIONS: silver and silvered knives, forks and spoons. Silver and silvered cassettes with teaspoon, fruit sets, pastry forks and other consumables.
OVENWARE: You can think of complete sets and loose items such as cups, plates and bowls.
GLASS: Glass bowls, cake sets and vases as well as drinking glasses and decanters.
CLOCKS: Pendules and regulators from the period 1900 till 1960 including many Art Deco, Art Nouveau and Amsterdam School models.
WEATHER INSTRUMENTS: Weather stations, separate barometer and other measuring devices which have to do with the weather.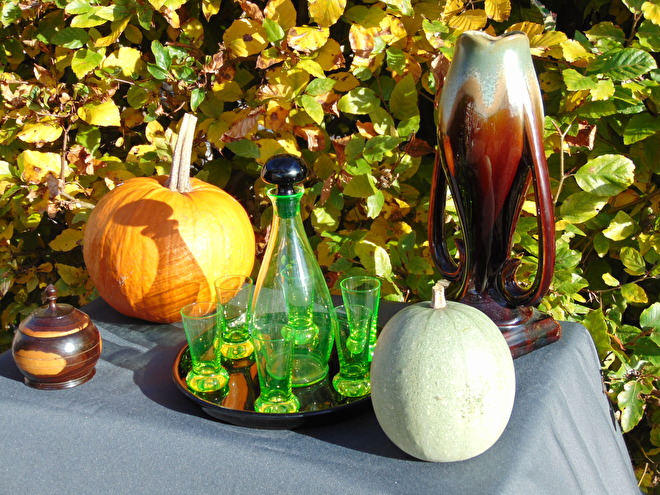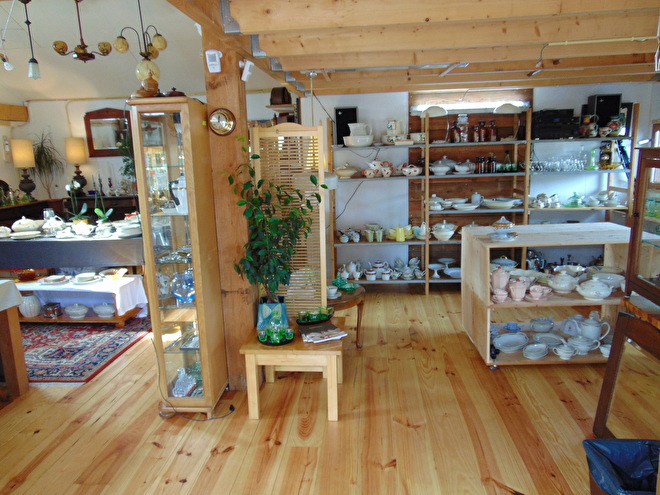 All of our products are from the period 1900 till 1960 that we've collected with the most possible care. All products are expertly cleaned and repaired where necessary. The pictures you see are made by ourselves of the products we sell.

Clocks and barometers are maintained, restored and repaired in our own workshop.
The images in our shop are made of the items you can buy. So no slick pictures but honest self-made photos.
For the shipment of several items we charge the post rate.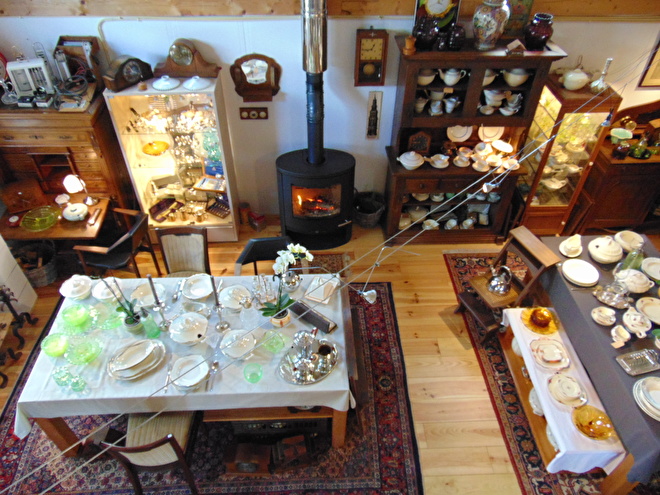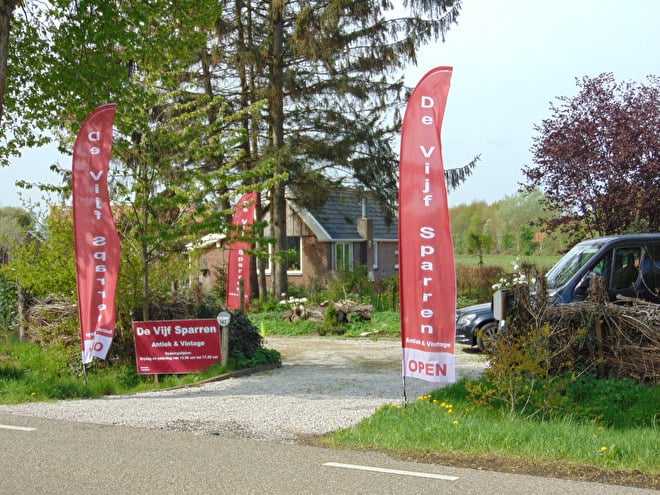 If you have any questions about the range of the Five Spruces you can email info@vijfsparren.nl or call 0031-599-768532.
The shop is open every saturday from 13.00 hrs. till 17.30 hrs. Our adress is Musselweg 142, 9584 AH MUSSEL, NETHERLANDS. You can park at the intrance of the drive way and walk through our garden to the wooden company building.
You're very welcome!
Offers
Antique deck scale Sarreguemines France
€ 45,00
€ 25,00