Products/ Services
The Five Spruces sells the following products:
SPECIFICATIONS: silver and silvered knives, forks and spoons. Silver and silvered cassettes with teaspoon, fruit sets, pastry forks and other consumables.
OVENWARE: You can think of complete sets and loose items such as cups, plates and bowls.
GLASS: Glass bowls and vases as well as drinking glasses and decanters.
CLOCKS: Pendules and regulators from the period 1900 t / m in 1960 including many Art Deco, Art Nouveau and Amsterdam School.
WEATHER INSTRUMENTS: Weather stations, separate barometer and other measuring devices which have to do with the weather.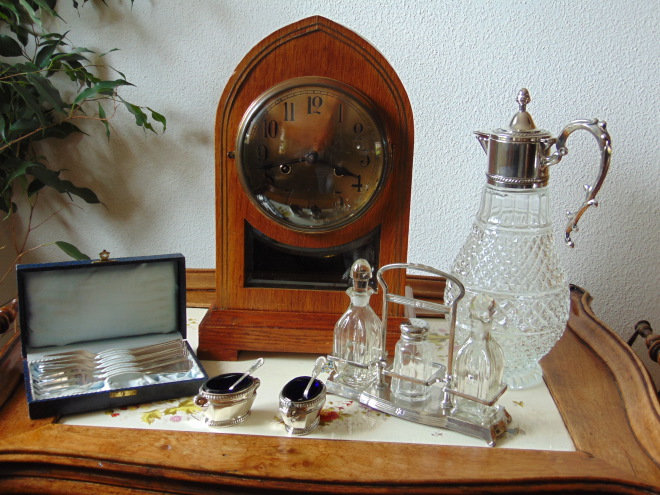 More reasons to contact us:
CLOCKS REPAIRS: both for repair, maintenance and restoration of both the movement and the case in our own workshop.
WATCH REPAIRS: both mechanical and quartz, all marks by a qualified and experienced watchmaker. Also, new glasses, batteries and watchbands.
GOLD - SILVER AND REPAIRS: repair, cleaning and maintenance by qualified goldsmith.
Offers
Antique Arzberg coffee and/or tea service
€ 115,00
€ 65,00