Antique English pendulumns
Small collection of English pendulums. These pendulums were manufactured around 1930.

In our workshop, both the clocks and the cabinets subject to a thorough overhaul. The clocks must be cleaned and mended when this is necessary. The cabinets are cleaned and subsequently updated with wax. After that they put in a special oil they see again brilliant.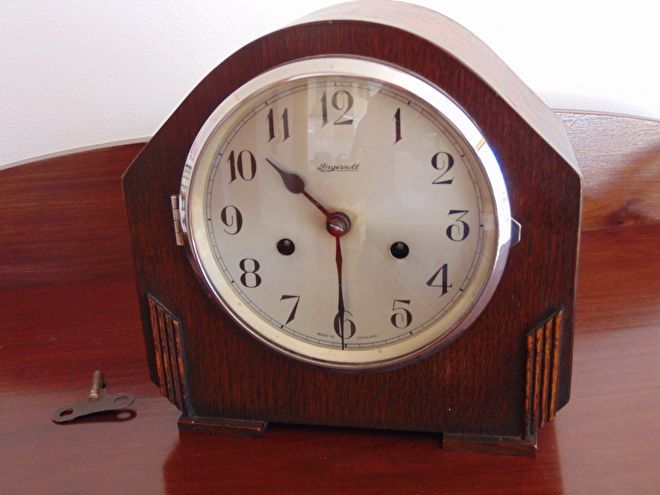 In Europe we ship these antique clocks by post, you pay the post costs. You also can pick up the clocks, then you can pay cash. No card payments

If you have any questions about our English pendulums you can call: 003150-5497975 or email: info@vijfsparren.nl.
We are happy to assist you!


Antique British pendulum

Antique British pendulum period 1920 €. 275.00

∙ Height: 22 cm.
∙ Width: 33 cm.
∙ Depth: 13 cm.
∙ Dark oak cabinet.
∙ Matt silver chapter ring with Roman index.
∙ Rectangular chrome bezel with a slightly curved…

€ 275,00

Antique English Ingersoll pendulum

AntiqueEnglish Ingersoll pendulum period 1930 €. 250.00.

∙ Height: 20 cm.
∙ Width: 22 cm.
∙ Depth: 11.5 cm.
∙ Dark oak veneered cabinet.
∙ Matt silver chapter ring with full numeric index.
∙ Round chrome bezel with…

€ 250,00
Offers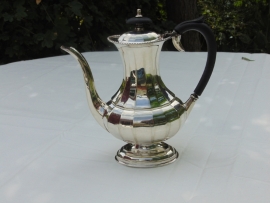 Antique silver plated coffee pot
€ 42,50
€ 22,50