Vintage wallclocks
Several vintage wallclocks. In this catagory models that do not fit under the other catagories. The clocks were manufactured between 1920 and 1970 and mostly equipped with German quality timepieces.
In our workshop, both the clocks and the cabinets subject to a thorough overhaul. The clocks must be cleaned and mended when this is necessary. The cabinets are cleaned and subsequently updated with wax. After that they put in a special oil they see brilliant again.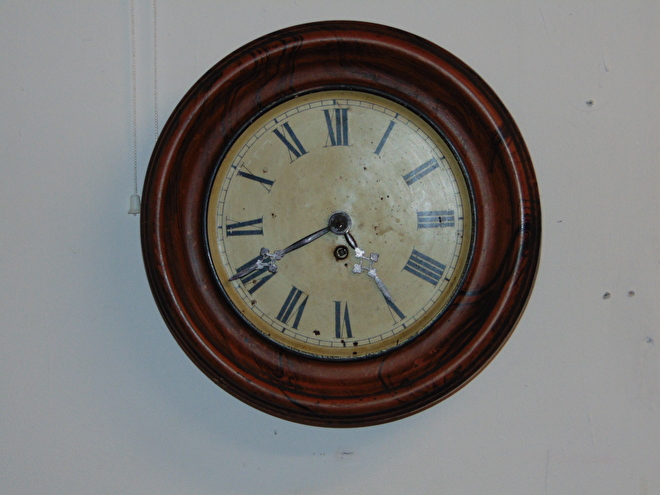 In Europe we ship these vintage wall clocks by post, you pay the post costs. You also can pick up the clocks, then you can pay cash. No card payments
If you have any questions about our vintage wall clocks you can call: 003150-5497975 or email: info@vijfsparren.nl. We are happy to assist you!
Square Junghans Wallclock

Magnificent square wall clock of Junghans €. 375.00.

∙ Mechanical eight-day movement without percussion.
∙ Diameter clock is: 33 cm.
∙ Dial diameter is: 24.5 cm.
∙ Silvered dial with clear full figures.
∙ Gift dark…

€ 375,00

Round French metal kitchen clock

Nice round French late 19th century metal kitchen clock for €. 245.00.

∙ Diameter: 29 cm.
∙ Dial diameter: 19 cm.
∙ Black steel hands.
∙ Black Roman numerals on the dial.
∙ Eight day French mechanical movement which…

€ 245,00
Offers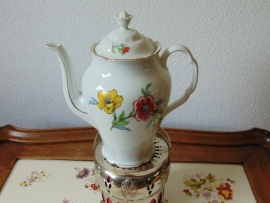 Antique porcelain teapot Victoria
€ 29,50
€ 17,50