Antique and vintage other articles
Antique and vintage other articles

In this group, all kinds of antique and vintage articles which are not place in one of the other categories. It can be anything but always old and often special.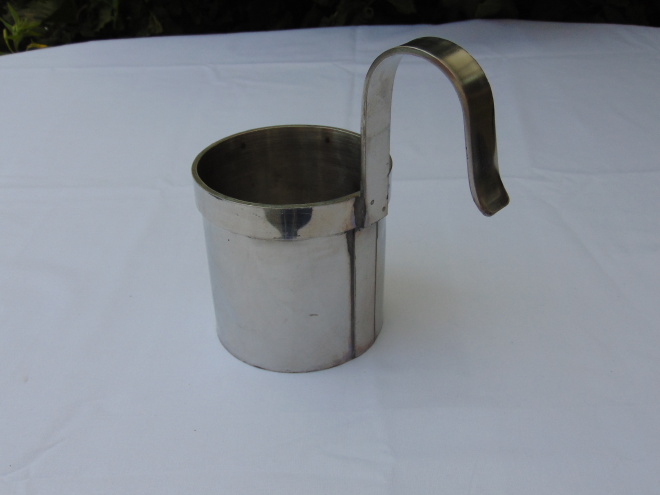 All items are cleaned by us, maintained and repaired if necessary.

Our prices are exclusive shipping, we charge the post shipping costs. Of course there is always the possibility to look around and to buy directly from us.

Take your time to look around in this catagory with other antique and vintage articles. For questions you can call: 003150-5497975 or email info@vijfsparren.nl.
We are happy to assist you!
Antique silver plated small vase

Antique silver plated small vase for €. 14,95

∙ Height: 10.5 cm.
∙ Diameter vase: 4,5 cm.
∙ Diameter base: 3.7 cm.
∙ Beautiful graceful antique silver plated small vase whose edge slightly undulates.

€ 14,95

Vintage silver plated hip flask

A vintage silver hip-flask for €. 29.50.

∙ Diameter: 8.5 cm.
∙ Thickness: 6 cm.
∙ Height including spout: 10 cm.
∙ On both sides a large hunting scene of man on horseback.
∙ Both sides a small weapon with a picture of…

€ 29,50

Modern single tea set

Reasonably modern single tea set for €. 29.50

∙ Total height: 14 cm.
∙ Diameter teapot and teacup: 11.5 cm.
∙ Diameter metal plate: 14 cm.
∙ Ceramics with chromed parts.
∙ Both modern sets are in excellent condition…

€ 29,50

Antique old lantern

Antique old lantern for around 1920 €. 45.00

∙ Height: 17.5 cm.
∙ Diameter: 8.5 cm.
∙ Magnifying lens for better visibility.
∙ At the rear two handles and a bracket to hang the lantern.
∙ Front is hinged so that it…

€ 45,00

Antique Pigeon oil lamp

Antique Pigeon oil lamp from 1887 €. 65.00

∙ Height: 18 cm.
∙ Diameter: 8 cm.
∙ Special design lamp that could not explode.
∙ Full copper.
∙ The cover cap is missing.
∙ The antique Pigeon oil lamp is fully cleaned…

€ 65,00
Offers
Schönwald porcelain breakfast set
€ 125,00
€ 75,00