Antique chrome-plated tableware
Antique chrome-plated tableware items such as loose tea - and coffee pots or complete coffee - and tea sets.

All these items are cleaned and expertly treated as much as possible to bring back their shine or to preserve it. The products supplied are those that you see in the picture.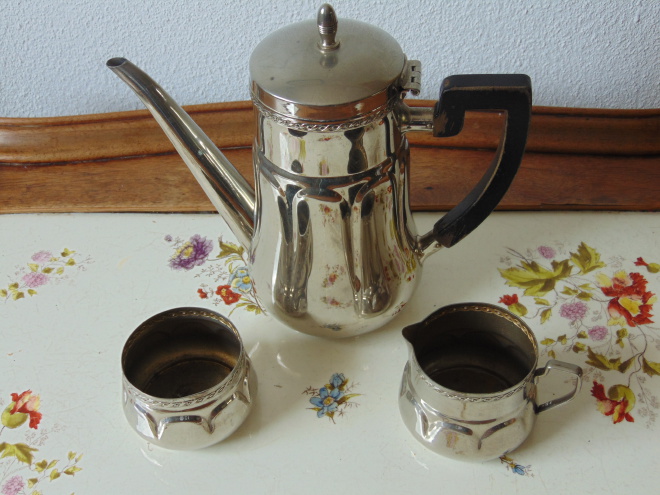 For the shipment of the goods we charge the Post rate.

If you have any questions about our chrome plated tableware you can call 003150-5497975 or email info@vijfsparren.nl.
We are happy to assist you!


Offers
Antique porcelain serving dishes set Windsor England
€ 89,50
€ 45,00