Antique glass cake sets
Here a nice collection of antique glass cake sets the Art Deco period. Beautiful colors and patterns give this sets a great look. They are fine to use for their intended purpose but can also serve as decoration.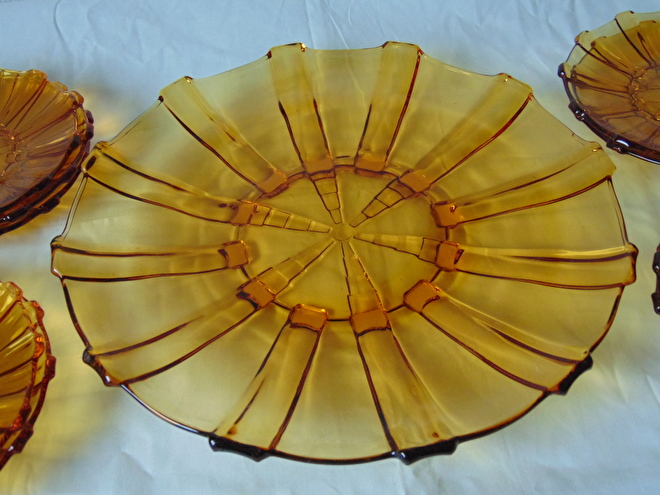 For the dispatch of several articles we charge in Holland the fee of Post.nl. €. 6.95 shipping. Outside Holland the costs depends on the country you live.

Do you have questions about the antique glass cake sets you can call 003150-5497975 or email info@vijfsparren.nl.

We are happy to assist you.


Art decó 12-piece pressed glass pastry set

An art decó 12-piece pressed glass pastry set for €. 85.00

∙ Diameter large scale: 29 x 31 cm.
∙ Diameter of cake plates: 15 x 16.5 cm.
∙ 1 large serving platter and 11 cake plates.
∙ Nice warm brown color with a…

€ 85,00
Offers
Antique English coffee/tea service
€ 195,00
€ 95,00