Loose tea cups
In this catagory you will loose teacup various factories. Age of the cups vary from vintage to antiques.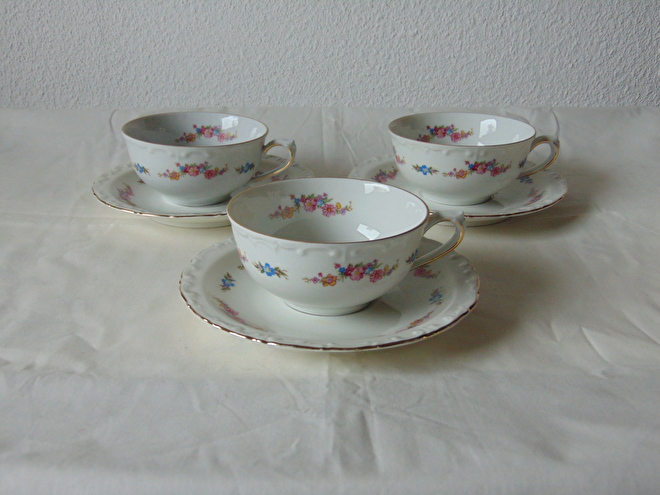 For the shipment of loose tea cups we charge €. 6.95 shipping, the Post.nl rate. Outside Holland the costs depends on the country you live.

Do you have questions about the loose teacups which the Five Spruces sells, you can call 003150-5497975 or email info@vijfsparren.nl.

We are happy to assist you.
Petrus Regout teacup with stripe motif

Petrus Regout teacup with stripe motif €. 24.50

∙ Cup diameter: 11 cm.
∙ Height cup: 5 cm.
∙ Dish diameter: 14 cm.
∙ Petrus Regout teacup has a sleek red line and is 100% intact.

€ 24,50
Offers
Classic Schonwald porcelain tableware
€ 249,00
€ 125,00