Small Furniture
In this category you will find a growing range of small furniture. You should think of bedside tables, chairs and other wooden articles. All small furniture is restored if necessary and treated so that they look (again) fine.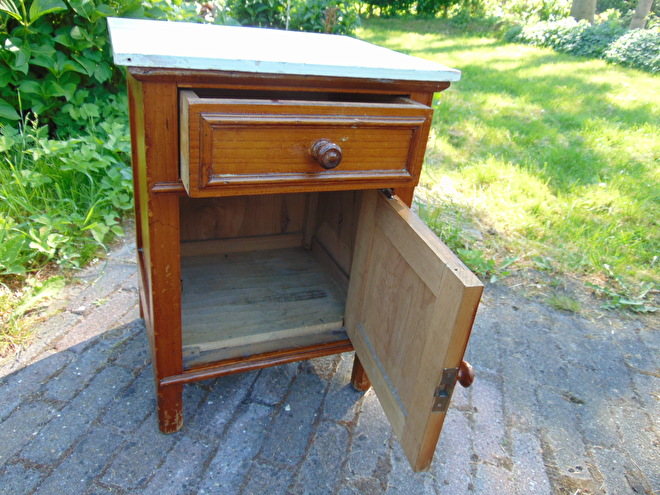 Preferably we prefer that you get these items. There is also a possibility to deliver but then there are additional costs and we must then be able to combine things... For sending we rate the Post costs to your country.
If you have any questions about the furniture of De Vijf Sparren, you can call: +31 (0) 599-768532 or email info@vijfsparren.nl.
Vintage oak bidside table

A beautiful vintage oak bedside table (po cabinet) with broken white painted top.

∙ Height: 53 cm.
∙ Width (top): 40 cm.
∙ Depth (top): 36.5 cm.
∙ Width box: 35 cm.
∙ Depth cabinet: 32 cm.
∙ Loose drawer.
∙ Top is…

€ 49,00
Offers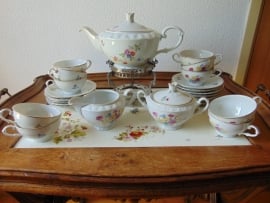 Antique Czech tea service
€ 125,00
€ 65,00