Cis Koetse mixed techniques
Cis Koetse mixed techniques

The word says it all, mixed techniques. Cis Koetse combines in her work wholeheartedly what often results in special color, - and material combinations. As a result, her work often has a deeper meaning.

These works with mixed techniques are supplied with a matching list.

For more work by Cis Koetse look at www.ciskoetse.nl.
Offers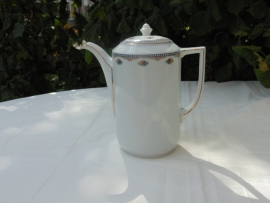 Antique Bavaria coffeepot
€ 32,50
€ 17,50