Cis Koetse edited C prints
Cis Koetse edited C prints (Digi-prints)
Here you will find old works by Cis Koetse that can be ordered as Digi-print.
If you order a print it will be made especially for you, the delivery time is 3 weeks. If desired, you can order a passe-partout separately from the artwork chosen by you. You must take care of a list yourself.
For more information about the art of Ciska Koetse you can call the Five Spruces: 0599-768532, mail: info@vijfsparren.nl or ciskoetse@ziggo.nl

BEAUTIFUL ART, THAT'S WHAT WE LOVE!
Offers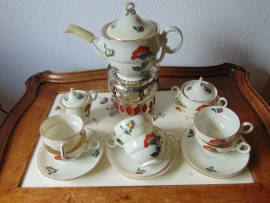 Antique Pirckenhammer tea service
€ 95,00
€ 65,00