SALE
At the Five Spruces we will specialize in mainly Dutch Art Deco dinner sets. When we started, we set up a wide range of dinnerware. We notice so slowly that a large part of the range of dinnerware is not our heart, so on this page the dinnerware that we want to clean up for very competitive prices.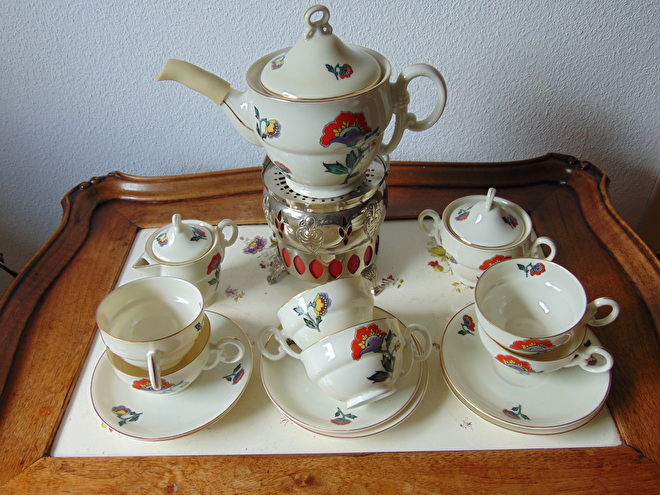 We charge for shipping of the various items we rate the DHL shipping costs.
If you have any questions about the service sale of De Vijf Sparren, you can call 0031599-768532 or email info@vijfsparren.nl.
We are open every Friday and Saturday from 1 p.m. to 5.30 p.m. You can also call for an appointment at a time that suits you best.

BEAUTIFUL THINGS, WE LOVE THAT !!
Offers
Vintage children's tea set
€ 65,00
€ 45,00